Your homepage shows you the latest events in your account.
Immediately after logging in, this page allows you to see who has sent you a message, sent you a smile, "liked" an entry on your profile or uploaded a photo to their profile.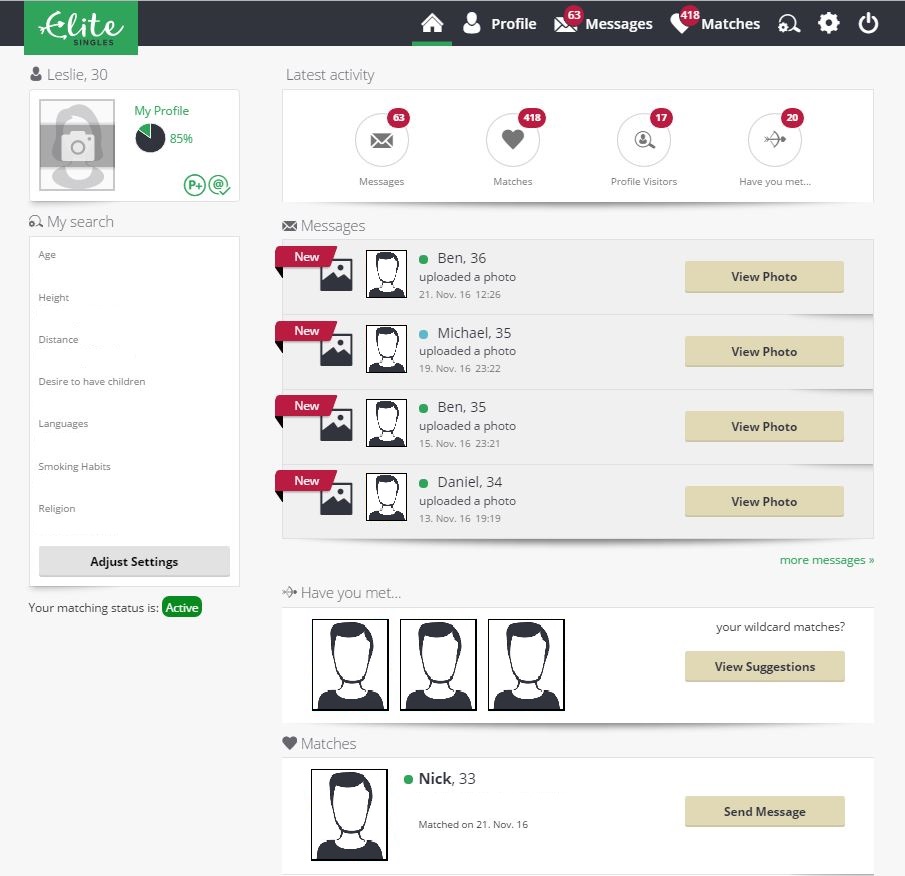 You can see the summary of your search criteria and the status of your matching (active or inactive), and you can also quickly access the "Have you met..." feature.
If you navigate away from this page, you can always return by clicking/tapping on the home tab, the little house icon between our logo and "Profile". You can also just click or tap on our logo.
If you're on a mobile device, just tap on our green EliteSingles logo to return to your overview screen.