We encourage you to report abuse or inappropriate behaviour by another member to our Customer Care team.
You can report a suspicious message by hovering your cursor in the bottom right-hand corner of the message.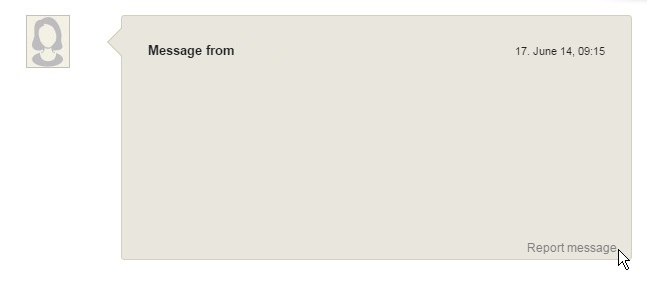 Alternatively, you can also contact our Customer Care team with details as to why this member is suspicious.
To do so, please send an email to security@elitesingles.co.uk or contact us via our Customer Care Contact Form. Please include any details that may help us investigate (for example, name, age, location, occupation).
We will handle your request as quickly as possible.
We recommend visiting our Staying Safe page, which will provide you with detailed information on how to stay safe while online dating.